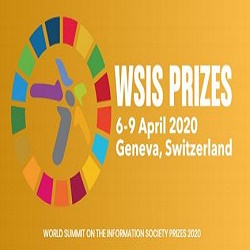 Project Scream to Survive
The "Scream to Survive " project
ladies and gentlemen,
We are pleased to inform you that a project from the University of Mila (bearing the name "I cry to live: Survive Scream to". Intelligent system to assist rescue and civil protection teams to assist the victims, especially in the event of natural disasters in poor and developing countries), from the proposal of Professor Dr. Nardjes Bouchemal Siari and enriched And the achievement of the two students, Issa Sarar and Yahya Buzraa, with farmers from Mila University, has always qualified for the final stage of the World Summit on the Information Society Award for the year 2020, organized by the International Telecommunication Union (ITU) and held annually at the United Nations Headquarters in Switzerland (link).
The International Telecommunication Union is the United Nations specialized agency for information and communications technology (link).
At this last stage, we need votes (the public is the referee) to qualify the project, and for this reason we address you with this scientific electoral campaign.
The deadline for voting is January 24, 2020, We need your help to widely publicize. The attached file contains the voting details.