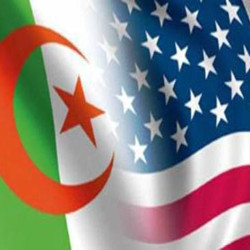 Algerian-American cooperation
The US Embassy in Algiers informed us of the renewal of the 2020 Global UGRAD (formerly NESA UGRAD) program, which is sponsored by the US State Department and managed by World Learning.
The Embassy specifies that Global UGRAD is an exchange program of one (01) semester, intended for students in graduation class, which is not sanctioned by a diploma, it is the responsibility of the students to transfer and validate credits earned in the United States from their home universities upon their return to Algeria.
The scholarship awarded by the US Government covers all fields of study and covers the costs of living and training.
The application for registration is available on the World Learning website and the deadline to register has been set on 09 January 2020 at the VREX level.
To download full correspondence 1 click here